You are here
Women Poets: Rare First Editions
As part of an ongoing project to rebalance and diversify the National Poetry Library's rare books collections, we recently acquired several phenomenal first edition books by poets such as Gwendolyn Brooks, Nikki Giovanni, and Sylvia Plath. This page also showcases a selection of rare and delicate editions that were already in our collection, including pamphlets by Ntozake Shange and Alice Oswald. Many of these poets were also experimental artists and political activists. The intertwining of poetry and politics is evident in these works. They are often radical experiments in form, style, and book design.
The National Poetry Library also has rare items by iconic feminist poets Margaret Atwood, Maya Angelou, Adrienne Rich and others. Items from our rare books collection can be viewed in the library with advance notice.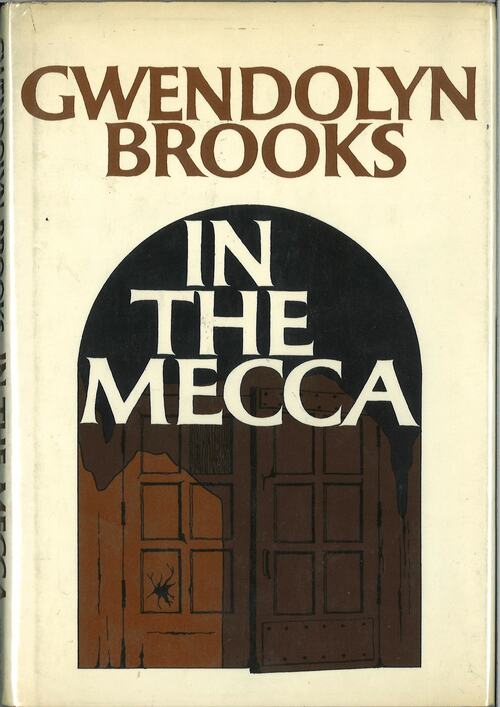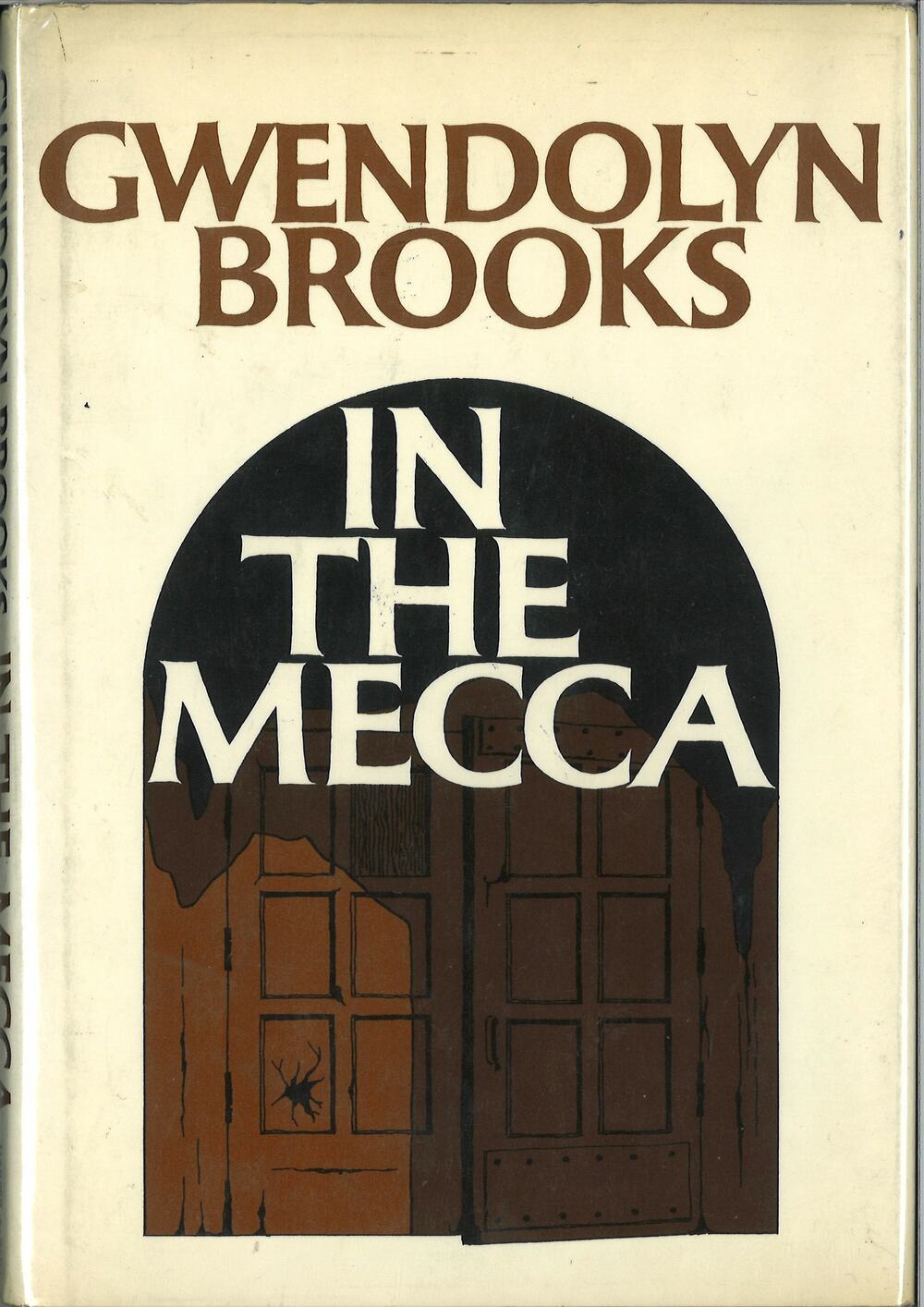 In the Mecca / Gwendolyn Brooks (Harper & Row, 1968)
Feminist icon Gwendolyn Brooks was the first African American writer to win the Pulitzer Prize for Poetry. In the Mecca takes its title from a sprawling narrative poem composed of the voices of working-class black Americans living in a decayed Chicago apartment building called the Mecca. This first-edition copy is inscribed by Brooks herself: "For Floyd, Sincerely and with Pride, Gwendolyn Brooks, October 19, 1983."
The Women and the Men / Nikki Giovanni (William Morrow & Co., 1975)
This signed copy of The Women and the Men is Nikki Giovanni's sixth collection of poems, published when she was thirty-two, a time when she was heavily inspired by activists and artists of the Civil Rights Movement. Giovanni's poetry is inherently political, rooted in a longing for freedom of expression, for survival, for love, for an end to hate-based violence of any kind. This collection includes poems written for Nina Simone and Aretha Franklin.
Wreath for a Bridal / Sylvia Plath (Sceptre Press, 1970)
American poet and novelist Sylvia Plath published just two collections of poetry in her lifetime. This limited-edition pamphlet was published by The Sceptre Press seven years after her death, in 1970. Containing a single poem of Plath's and enfolded in delicate tissue paper with dark pink endpapers, Wreath for a Bridal is one of only a hundred existing copies.
Grapefruit / Yoko Ono (Sphere Press, 1971)
Art critic David Bourdon called Grapefruit "one of the monuments of conceptual art of the early 1960s." Originally published in a limited edition of 500 by Yoko Ono's own imprint Wunternaum Press in Tokyo in 1964, Grapefruit is a small square-shaped book composed of instructions for surreal, poetic performance art pieces called "events", with Ono's hand-drawn illustrations interspersed throughout the text.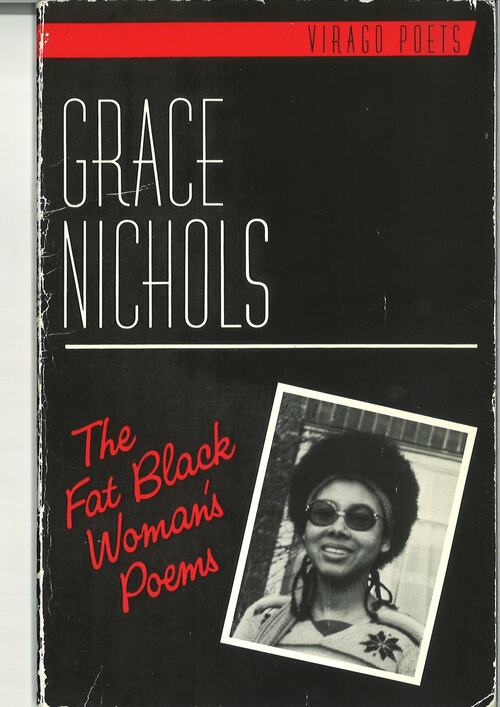 The Fat Black Woman's Poems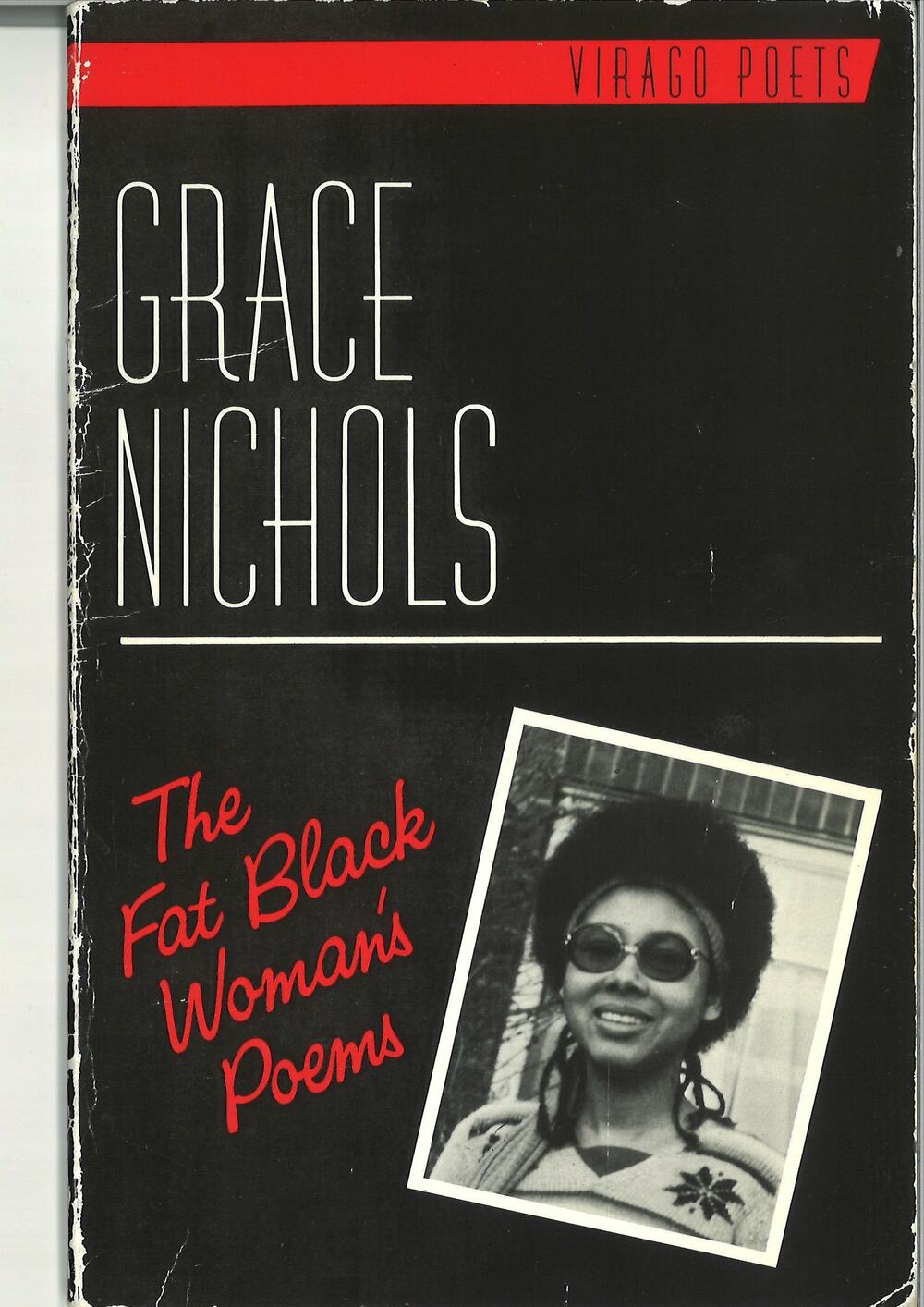 The Fat Black Woman's Poems / Grace Nichols (Virago Press, 1984)
This is a stylish first edition of Grace Nichols' second poetry book, which contains some of her most political poems as well as her most joyful. It begins with a poem called 'Beauty': "Beauty / is a fat black woman / walking the fields / pressing a breezed / hibiscus / to her cheek". Virago published a wave of groundbreaking feminist poets throughout the 70s and 80s such as Maya Angelou, Adrienne Rich, Denise Riley, June Jordan and Jean Binta Breeze.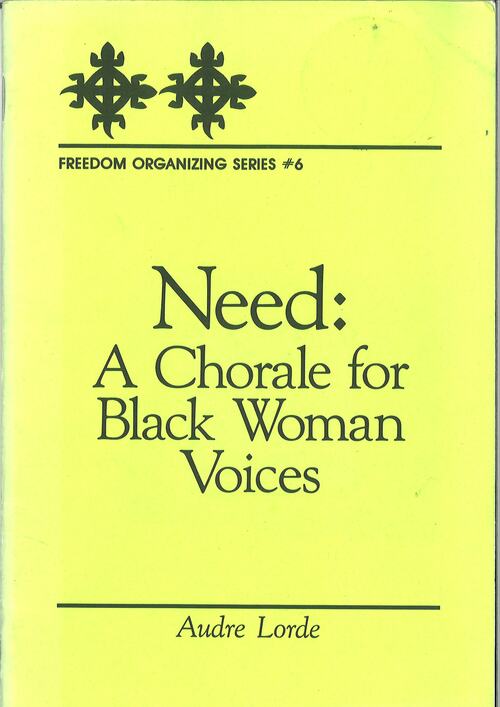 Need: A Chorale for Black Women's Voices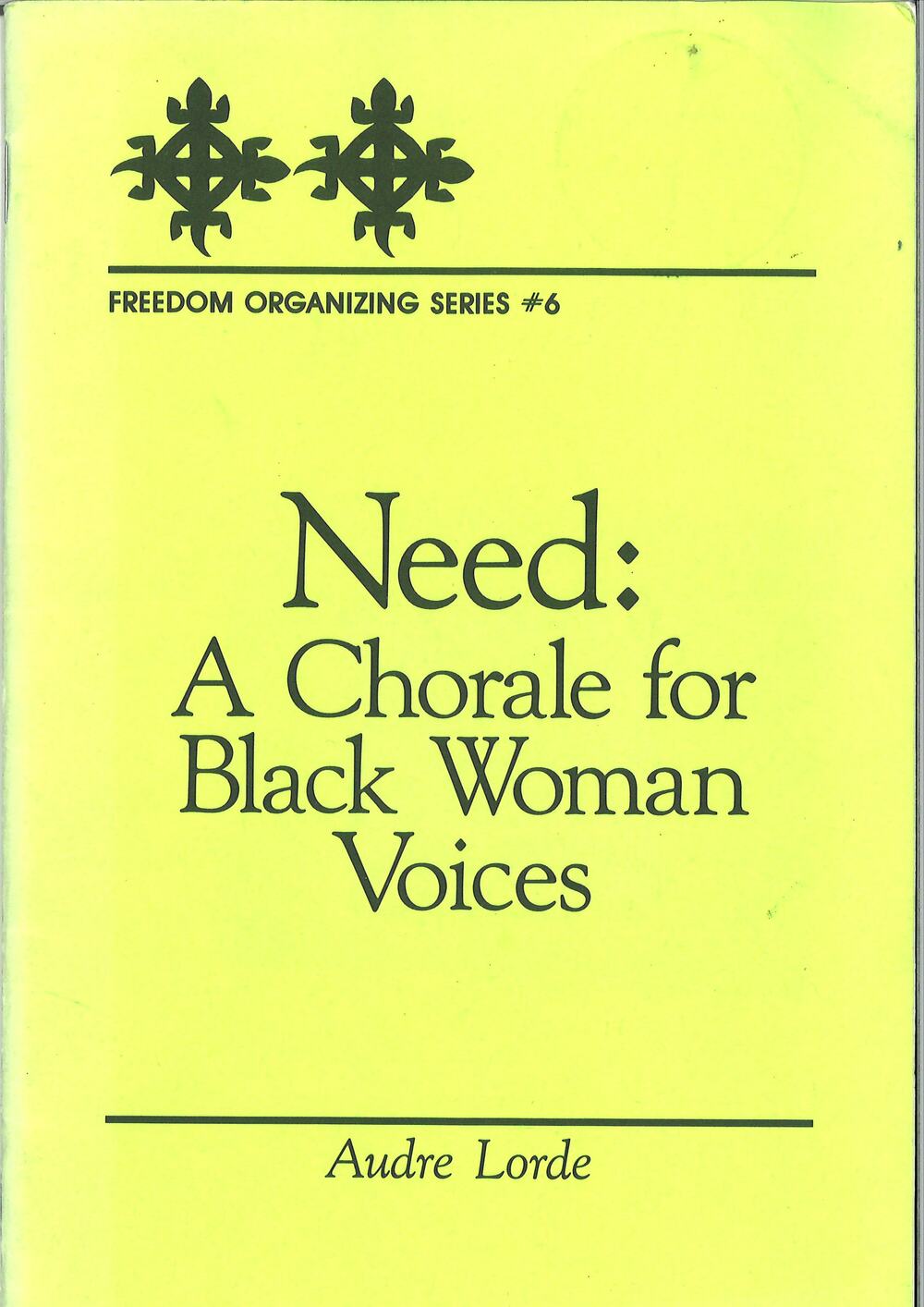 Need: A Chorale for Black Women's Voices / Audre Lorde (Kitchen Table: Women of Colour Press, 1979)
"I am a black lesbian feminist warrior poet mother and I am still making trouble." This is how writer and civil rights activist Audre Lorde describes herself in this 20-page pamphlet published in 1990 by the radical feminist collective Kitchen Table: Women of Color Press. The poem was first written in 1979, springing out of a grassroots political movement after the deaths of twelve black women in Boston.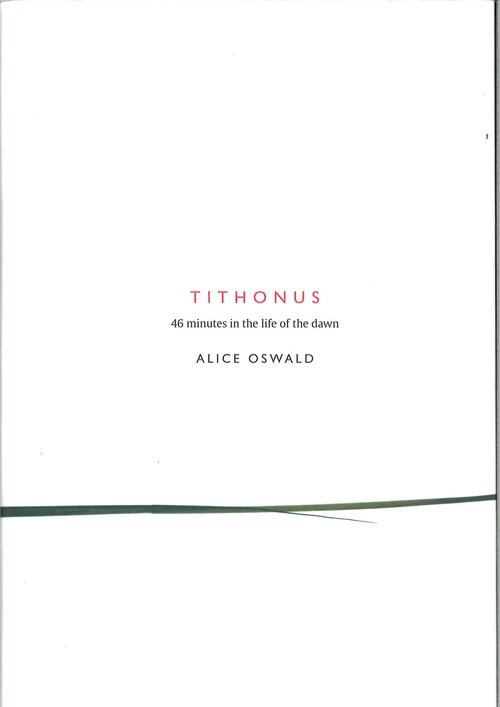 Tithonus: 46 minutes in the life of the dawn / Alice Oswald (The Letter Press, 2014)
A rare pamphlet by one of Britain's most celebrated poets, Tithonus was performed by Alice Oswald at London Literature Festival in 2014. Commissioned for the festival, this beautiful limited-edition publication is signed by the poet. The experimental poem traces the movement of dawn across the earth: "the shock of the dawn / which is a wall of green / which is a small field sliding at the speed of light".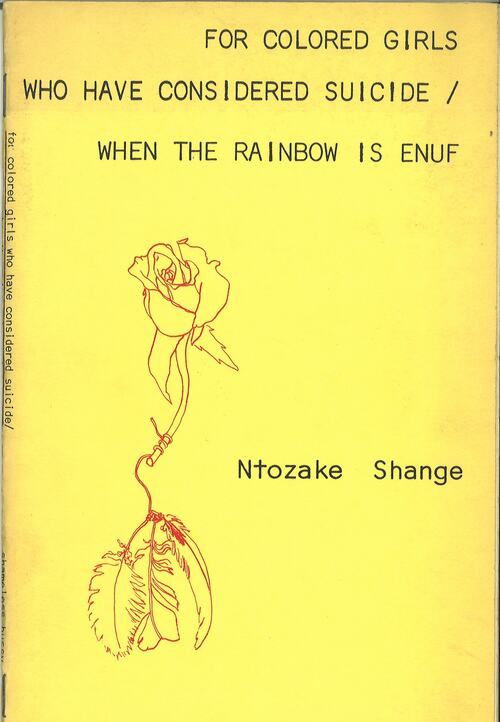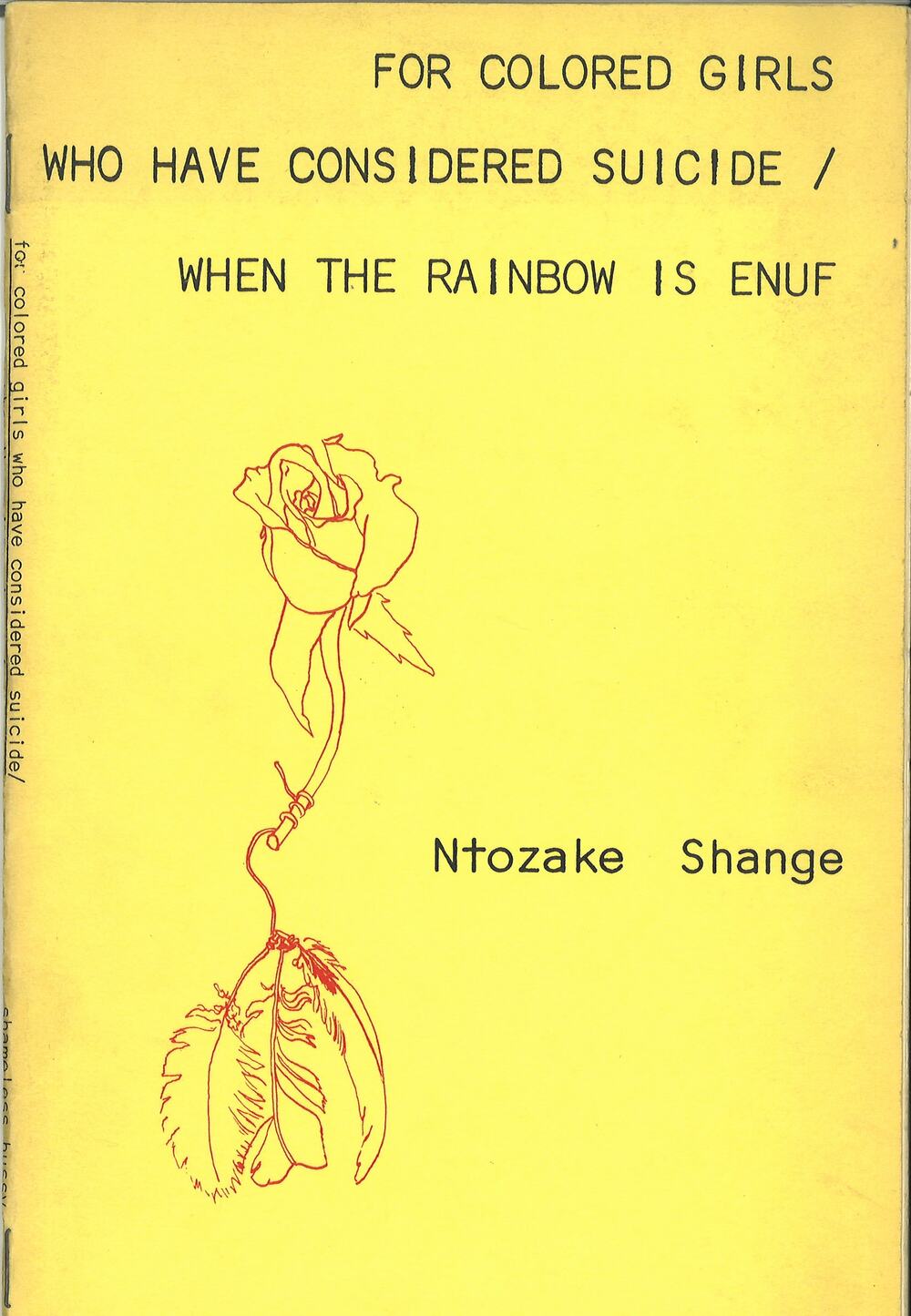 For colored girls who have considered suicide / when the rainbow is enuf / Ntozake Shange (Shameless Hussy Press, 1976)
For Colored Girls chronicles the lives of real women in a series of poetic monologues. It is radical and heartbreaking and full of joy. It transcends genre, combining poetry with theatre in a "choreopoem", a term coined by Shange herself. For Colored Girls was first performed at a women's bar in California, in 1976, then went to Broadway. This rare pamphlet edition of the choreopoem, published by Shameless Hussy Press, features striking red illustrations by Wopo Holup.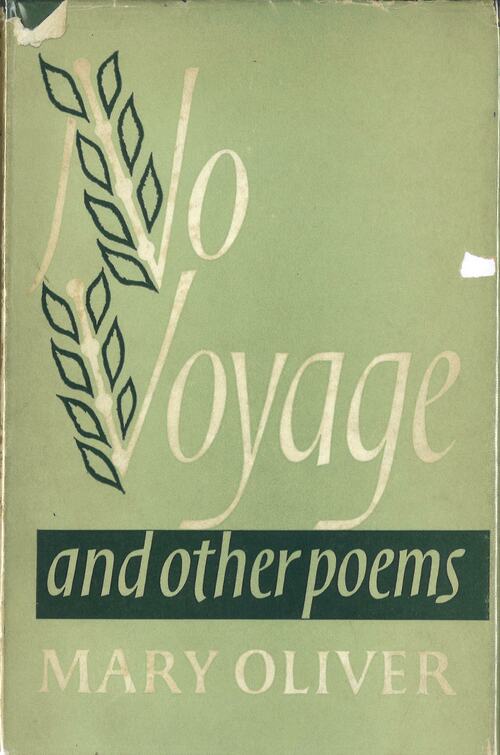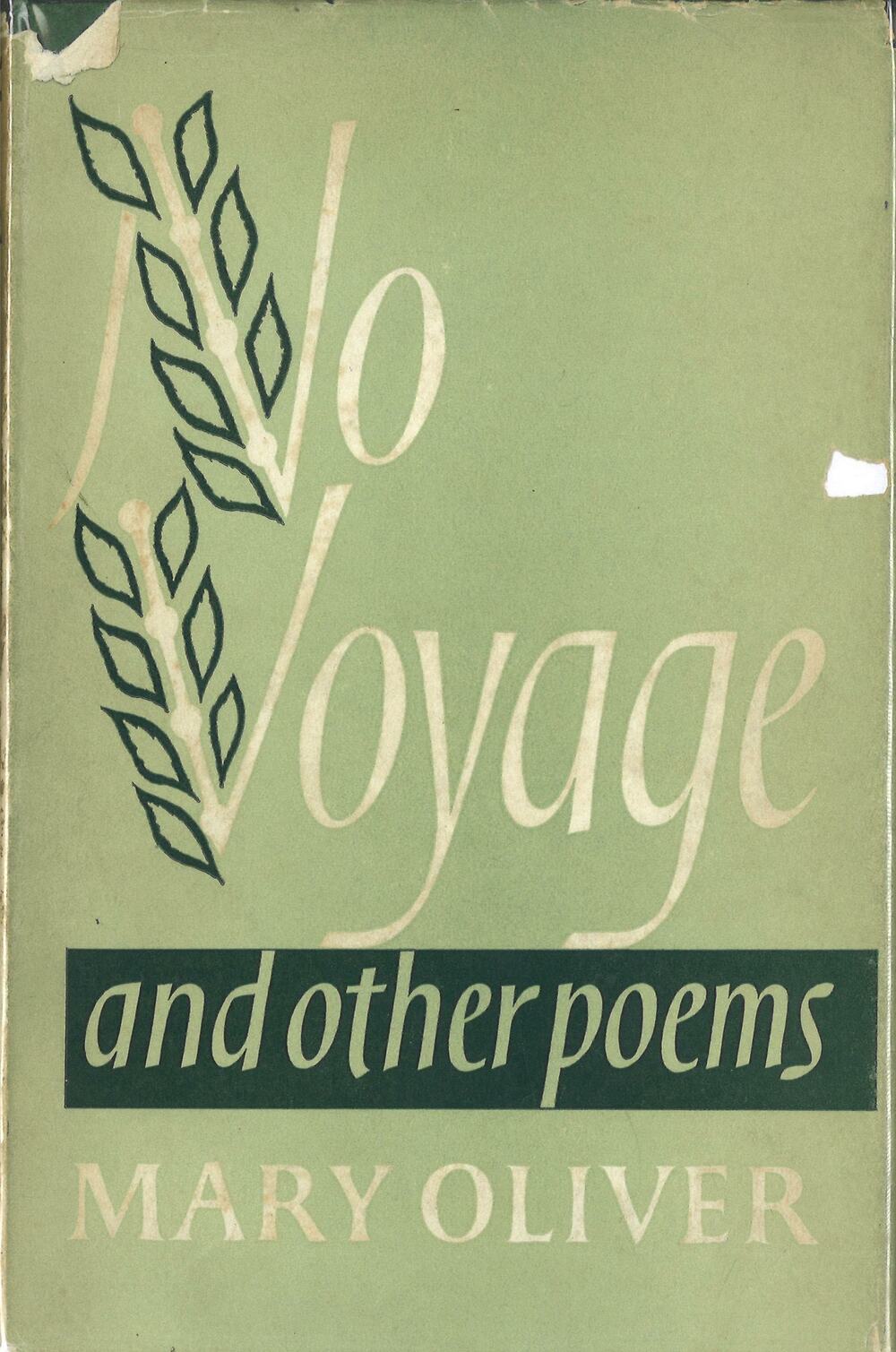 No Voyage and other poems / Mary Oliver (J.M. Dent & Sons, 1963)
Beloved American poet Mary Oliver's lengthy career began when her poem 'No Voyage' won the coveted Poetry Society of America's first prize in 1961. The title poem begins: "I wake earlier, now that the birds have come / And sing in the unfailing trees," carrying echoes of the poetic style and subject she would later become famous for. This is a rare first edition of her debut collection, published when Oliver was twenty-eight.