You are here
As well as printed material, the National Poetry Library holds a wealth of audio-visual material across a variety of formats. Among the treasures of this collection are over 200 vinyl records, giving library users the chance not only to hear work in the poets' own voices but also to appreciate a huge range of poetry LP cover art.
Below are a selection of highlights from this vinyl collection, all of which can be listened to on the turntable in the National Poetry Library's audiovisual section.
Thom Gunn : On the move (1962)
In his brief text at the back of this record's (amazing) sleeve, Thom Gunn explains the themes that occupy his work: "seeking to understand's one's deliberate aimlessness, having the courage of one's lack of convictions, reaching a purpose only by making the right rejections". Across the two sides of this LP, recorded in Oakland in 1959, we hear Gunn toward the beginning of his career, passionately exploring these themes.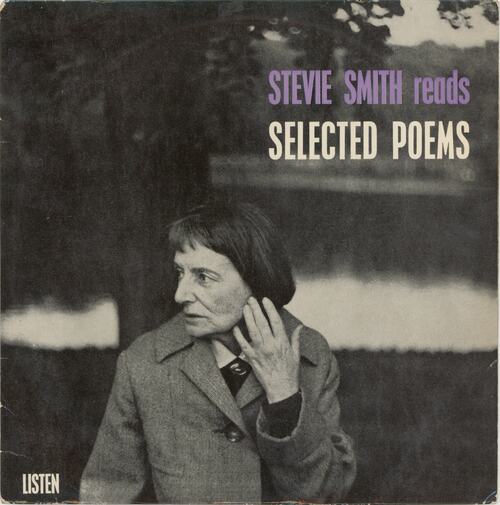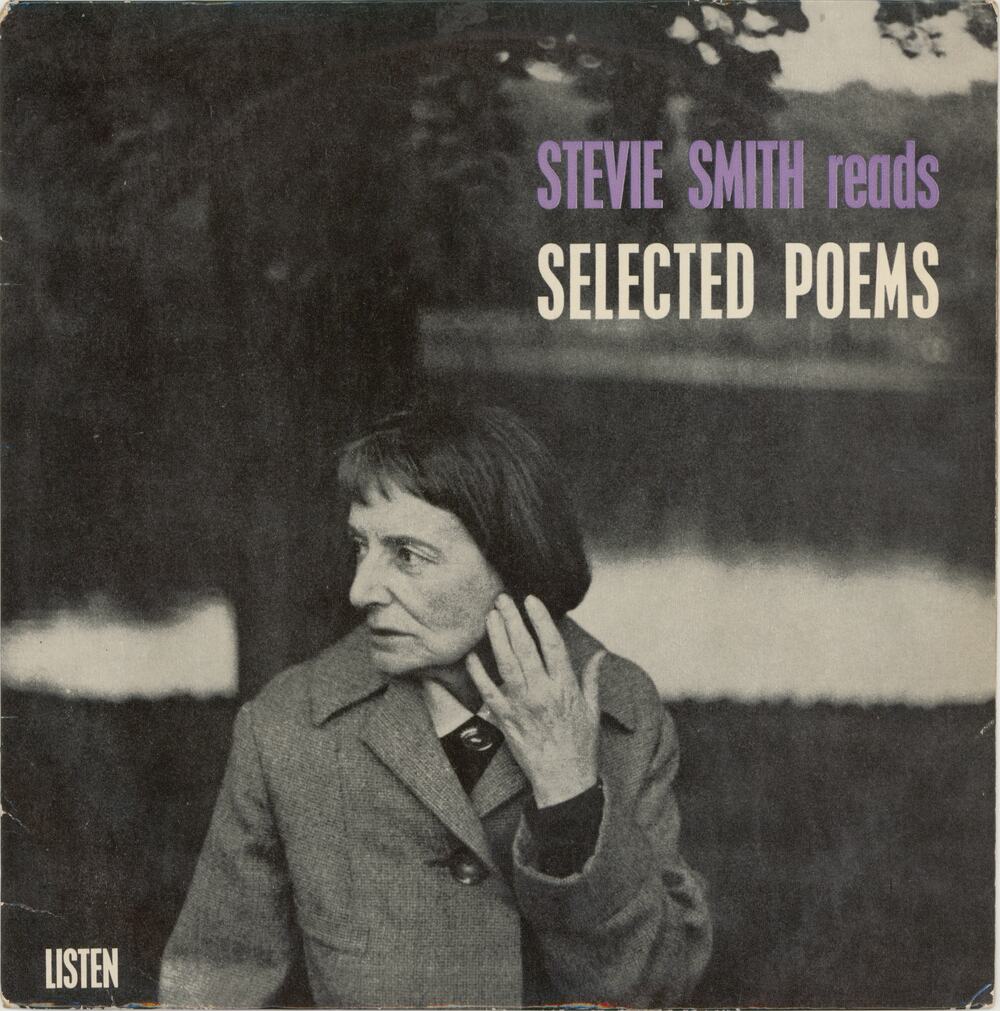 Listen : Stevie Smith reading selected poems / Philip Larkin (1966)
Full of cutting wit and eccentric wisdom, this recording of Stevie Smith reading and singing her poems is a real treasure. The poems are punctuated by comments from Smith, delivered in an inimitably dry fashion, which are at once entertaining and illuminating, bringing to life the all-too-human characters who inhabit the world she describes. As Philip Larkin says in an insightful essay on the back of the sleeve, Smith's words "speak with the authority of sadness."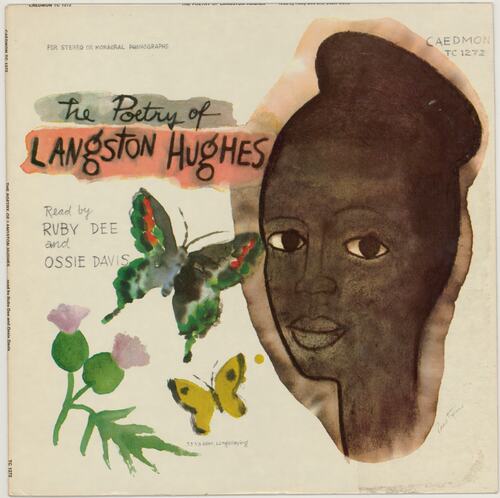 The poetry of Langston Hughes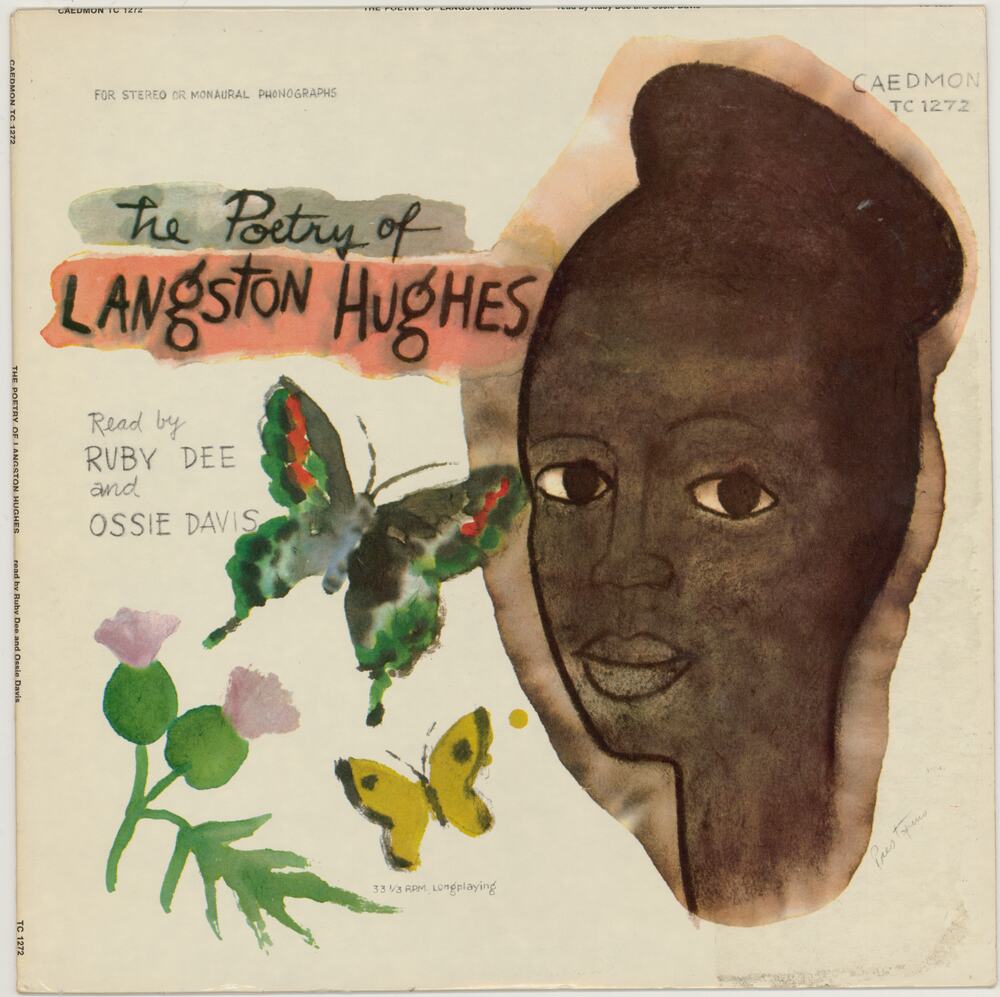 The poetry of Langston Hughes / read by Ruby Dee and Ossie Davis (1968)
The rhythm and musicality of Langston Hughes' jazz poetry are captured masterfully in these readings by actors Ruby Dee and Ossie Davis. These snappy poems - most less than a minute long (one only reaching 9 seconds!) - are all small windows into Hughes' vision of everyday African American life, full of joy, hardship, song and struggle. Essential listening for anyone interested in the Harlem Renaissance.
Experiments in disintegrating language / Koncrete canticle (1971)
This incredible document of British concrete poetry features Bob Cobbing, Paula Claire, Thomas A Clark and more, all of whom set out to do what the record's title suggests: disintegrate language. As such, the contents here elude description - they have to be heard. Inside the sleeve is a 'score' by which to read the work, meaning that the record doubles as a visual treat, and brief texts from the poets on the back cover give us a fascinating insight into their processes.
RS Thomas reading his own poems (1976)
This recording of RS Thomas reading poems in the intimate environment of his own home perfectly captures the essence of his poetry. Much of the material is exemplary of the poet's aim "to beautify, to purify, and to enlarge" a distinctly Welsh way of life: these poems ring with a deep connection with the history and geography of pastoral Wales, and grapple with the paradoxes of Christianity.
Common rest / Holly Pester ; executive producers: Holly Pester, Jess Chandler and Will Shutes (2016)
Jenny Moore, Nat Raha and Verity Spott are among the artists who collaborate with Holly Pester on this project, a collection of audio improvisations based around the theme of lullabies. The range of subjects covered is vast (Pester lists 'activism, mental health, abortion, sex work, love, collaboration, genders, wages, rent, mould, hair, bedrooms, politics, carpets, mothers, the sea, homelessness, spines, money, dogs, education, machines, witchcraft, beds…' in the sleeve notes), and the result is a sprawling patchwork of voices, alternately soothing and disruptive, melodic and discordant.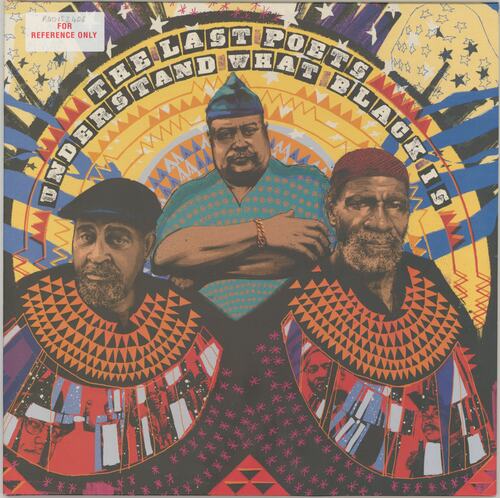 The Last Poets understand what Black is (2018)
The Last Poets deliver fierce and electrifying verse over lushly produced, jazz-inflected reggae. Intricate percussion, addictive basslines and expressive horns all seethe and sprawl beneath the righteous fury and joyful creativity of the poetry on this album, released 50 years after the formation of this seminal group. The Last Poets are often cited as one of the earliest influences on hip-hop, and the reasons for this influence can still be felt across this record, both in the lyrical dexterity of these poems, and the conviction with which they're delivered.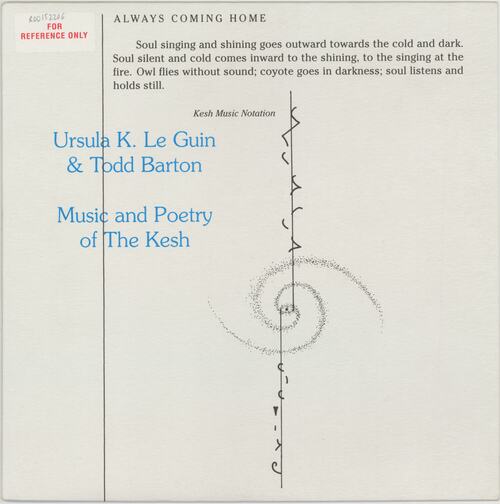 Music and poetry of the Kesh
Music and poetry of the Kesh / Ursula K. Le Guin & Todd Barton (2018)
Ursula K. Le Guin's collaboration with musician Todd Barton - a companion piece to the 1985 novel Always Coming Home - is an album documenting the cultural traditions of a tribe in an imagined future. An immersive and curious artefact from a time yet to come, this LP is full of otherworldy music and poems in an invented language.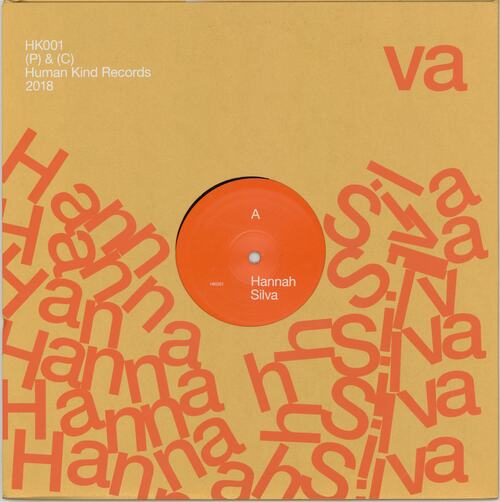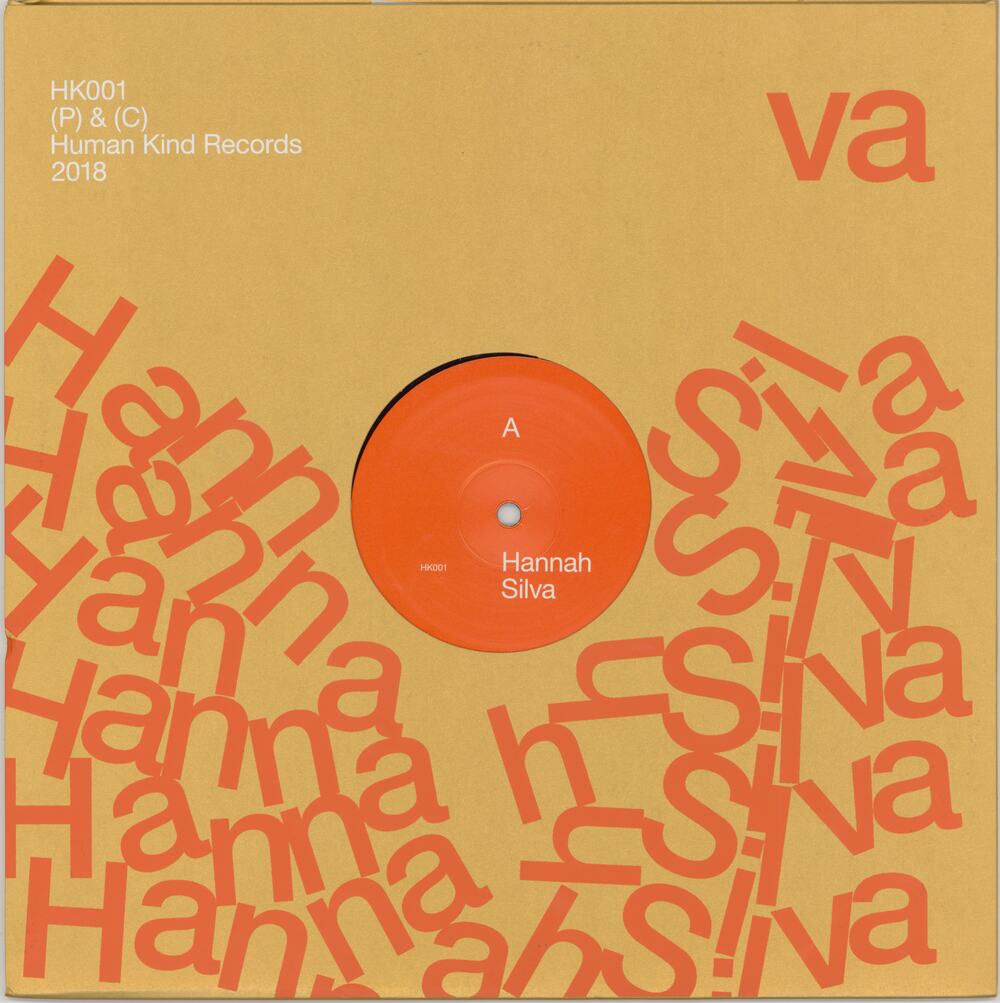 Talk in a bit / Hannah Silva (2018)
This album, recorded in Italy with a group of free improvisation musicians, displays and the tactility and virtuosity of Hannah Silva's poetry. Intricate percussive patterns and delicate textures are created by a combination of drums, electronics and cello to compliment Silva's deeply rhythmic incantations, described as "vocal acrobatics" by The Wire. The instruments stop and leave us alone with the music of Silva's voice for one poem, 'This air', a piece commissioned by the National Poetry Library.