You are here
Nestled in the middle of the Adult Collections for loan (interrupting the letter M!) you will find the National Poetry Library Children's Collection. The collection caters for babies through to young adults and inspires our weekly Rug Rhymes session for under-fives and our work with school groups. Families are welcome to use the space to share books and can borrow their favourites to take home.
Buying new books for children is one of the hightlights of our Assistant Librarian's job and they have selected some of their favourite titles to take you though the collection.
National Poetry Library © Pete Woodhead
Children's shelves in the National Poetry Library
Until the National Poetry Library moved to the Royal Festival Hall in 1988 there wasn't a children's collection. The collection was started with the donation of the Signal Poetry Collection by the children's literature magazine Signal. Look out for the distinctive blue Signal bookplates that identify the donated books.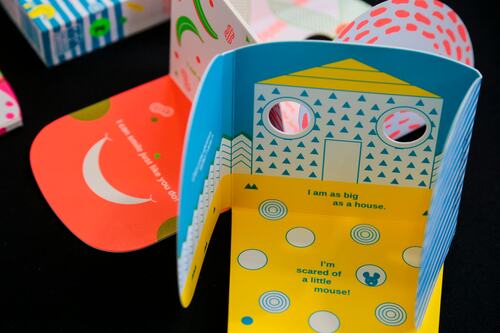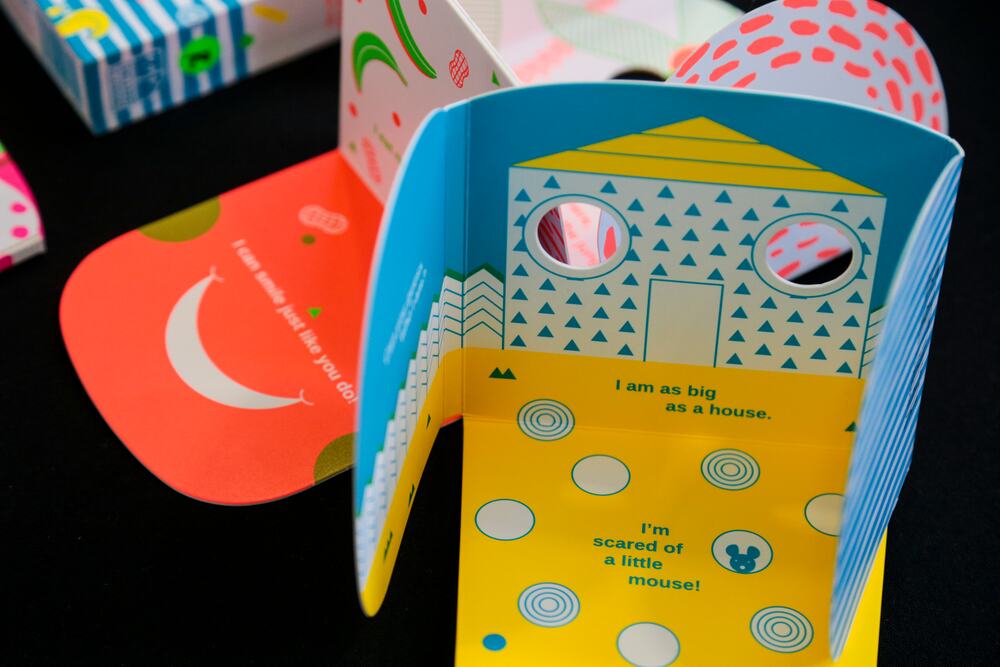 India Roper-Evans
Guess who! | Claudio Ripol & Yeonju Yang (Owl & Dog Playbooks, 2016)
Our collection begins with books for babies; lullabies, nursery rhymes, simple rhyming board books and tactile lift-the-flap books.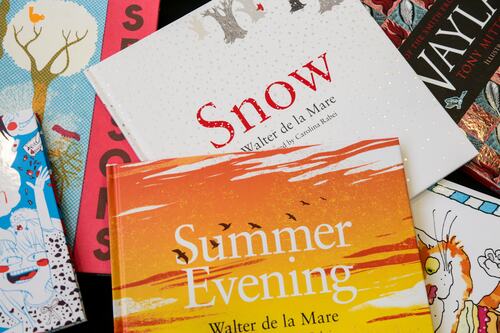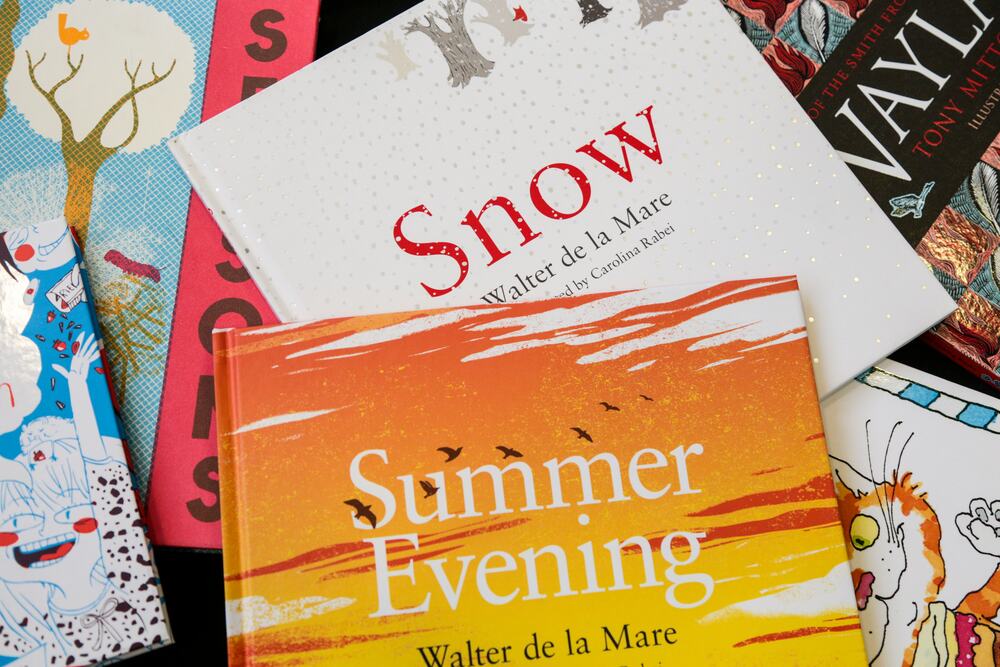 India Roper-Evans
Walter De La Mare titles (Faber)
Our collection includes classic children's poets that every child and aspiring children's poet should read like Charles Causley, Walter De La Mare and Eleanor Farjeon. Victorian poets Edward Lear, Christina Rossetti and Robert Louis Stevenson can also be found on the shelves – they're from before our 1912 collection start date but their work has been so influential no children's poetry library is complete without them.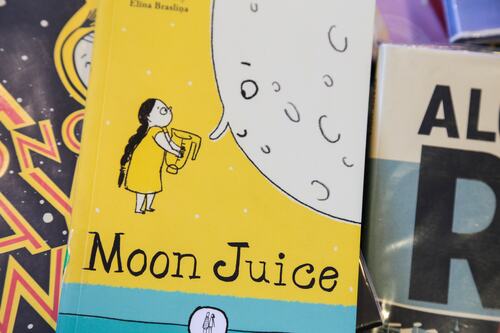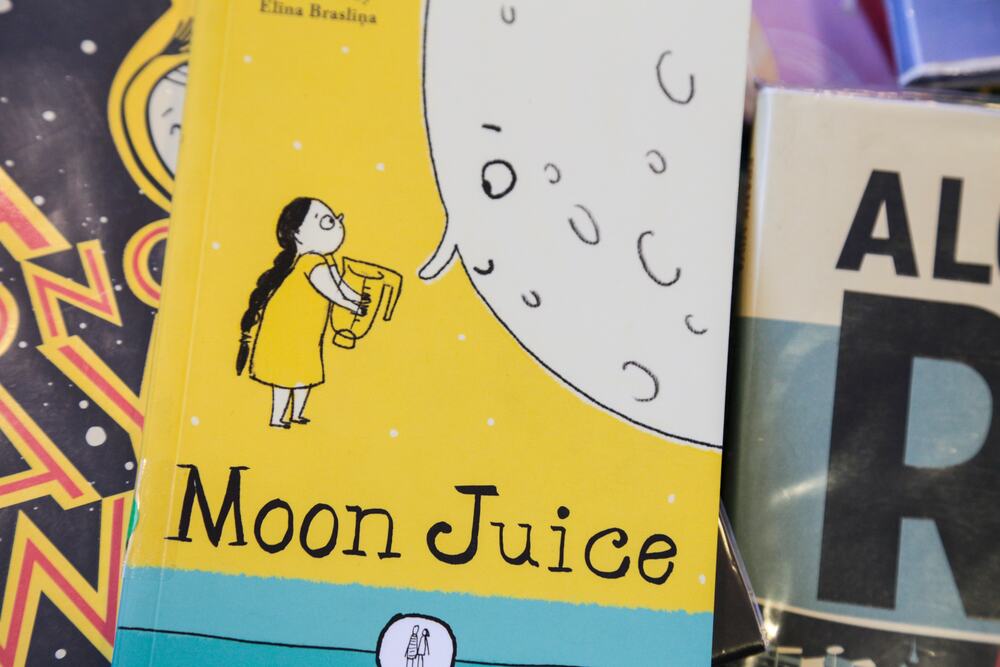 India Roper-Evans
Moon Juice | Kate Wakeling | illustrations by Elīna Brasliņa (The Emma Press Children's Books, 2016)
We also carry books that are sure to become future classics. Moon Juice is the debut collection by Kate Wakeling and won the CLPE Children's Poetry Award (CLiPPA) in 2017. It was also the first single author children's collection published by new children's publisher The Emma Press.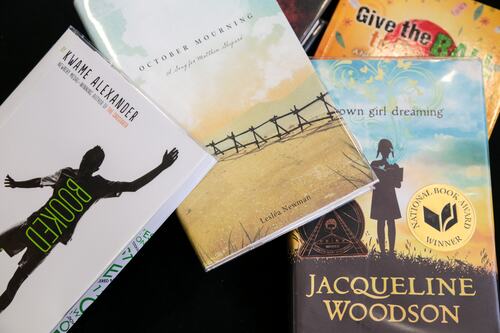 India Roper-Evans
Novels in verse for Young Adults
The collection ends with our Young Adult section, a bridge into our main adult collection. There has been an explosion of verse novels for teenagers in recent years, some of our favourites are by Elizabeth Acevedo, Kwame Alexander and Sarah Crossan. Don't be surprised if you see them being checked out by our grown-up members!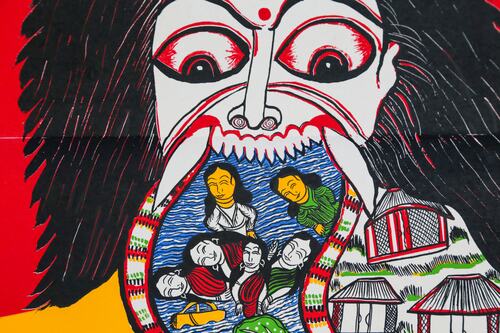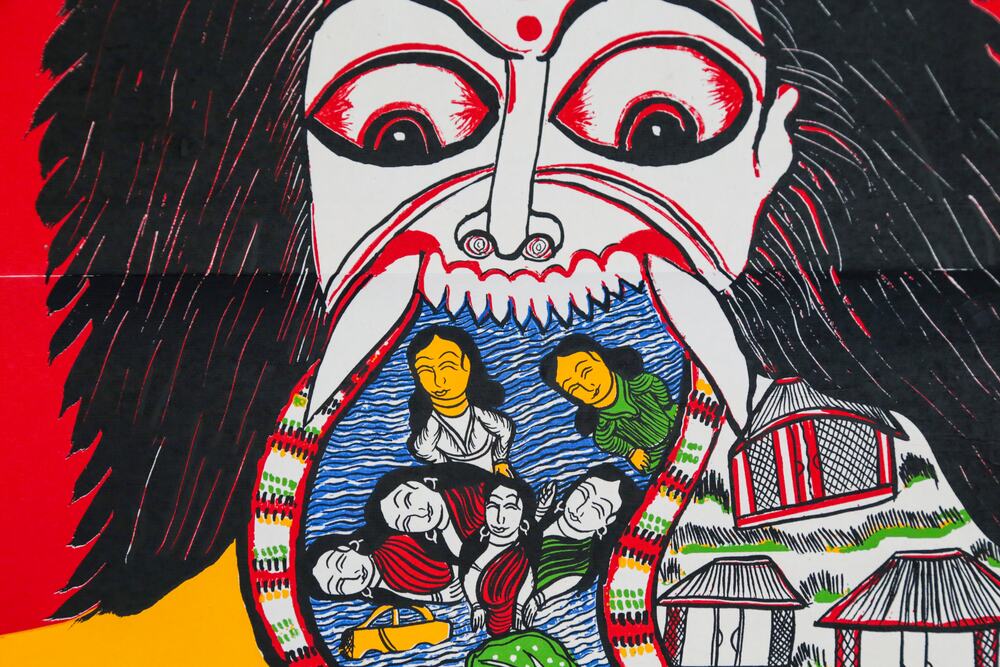 Southbank Centre Poetry Library Credit India Roper-Evans
Tsunami | Joydeb and Moyna Chitrakar (Tara Books)
Most of the books in the collection are illustrated so it's a treasure trove of children's illustrators and history of children's book design. Illustrators can be searched for on our catalogue.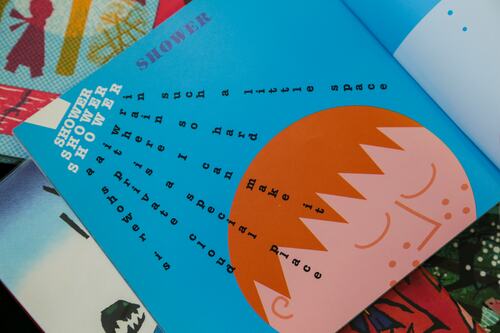 India Roper-Evans
Shower | Joan Bransfield Graham (Houghton Mifflin Company, 1994)
You can also search on our catalogue for poems by book theme. We have many wonderful children's anthologies ranging from poems on particular subjects such as water and poems in different forms such as shape poems.