You are here
Artist Mary Kuper is bringing words to life in a new montly series of artworks that explore different etymologies. Mary will reveal the meaning behind a new word each month and these artistic explorations will be on display in the foyer of the National Poetry Library. 
This series will continue once Southbank Centre and the National Poetry Library reopen.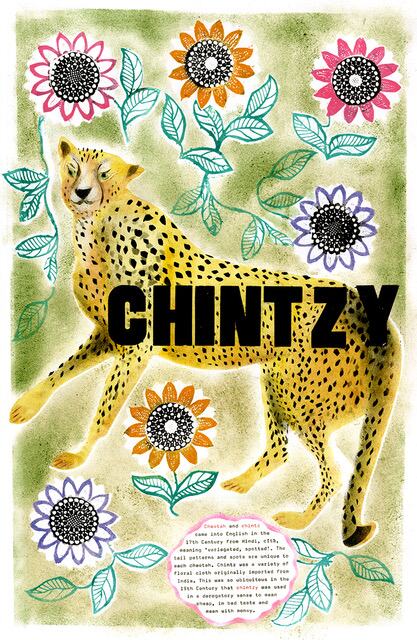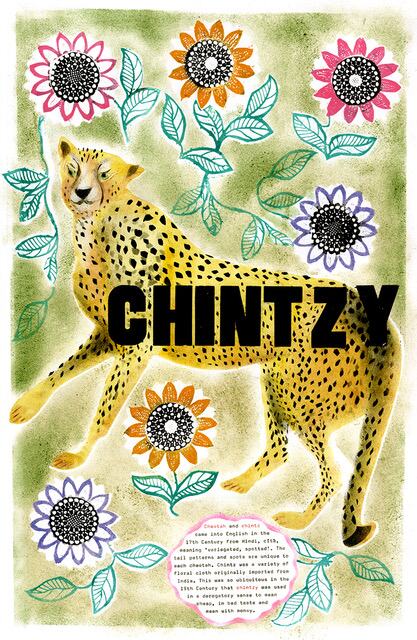 Mary Kuper
Reading the phrase "Oh! Chintzy, chintzy cheeriness", in 'Death in Leamington', by John Betjeman, I was curious to know where the word came from. It was a gift to have a cheetah and a cheap and cheerful fabric linked by their etymology. Usually very structured in my working method, my plan with these prints is to work intuitively with whatever materials seem appropriate to each word, relying on the letterpress and typewritten definitions to hold the series together. Here I used stencils and a cut up floral plastic cloth to print from.